The IUCr Associates Programme, which launched this year at the IUCr Congress in Hyderabad, underpins many of the Union's outreach and education initiatives. Some of these activities include its bursary scheme which supports students to attend international meetings, a Visiting Professor scheme and building crystallography capacity in Africa and other parts of the world.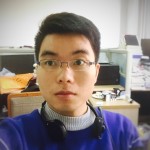 One winner of a student bursary is Feng-Ren Fan, a PhD student at Fudan University, China. Feng-Ran had this to stay about his experience of attending the Shanghai International Crystallographic School, "The course helped develop my understanding of group theory and crystallography, and the application of both theories. Another important area I learnt about was the Bilbao Crystallographic Server, this is a very powerful tool for people working in the physical sciences". Feng-Ran went on to say, "I definitely learnt a lot and enjoyed the school very much. Thank you for a nice experience!"
Scientists joining the Associates Programme are offered a series of benefits and tools to help them network, share ideas and discover more about crystallography. For example, the benefits include:
Discounts on the open-access fee for publishing an article in an IUCr journal
A number of free article downloads from IUCr journals
Discounts on books from other publishers such as Wiley and Oxford University Press
Professional networking opportunities, such as access to the IUCr LinkedIn discussion group and job listings
Resources to help in your professional development
To learn more about the Associates Programme please follow this link.
A 20% discount is currently available on the three-year joining fee of USD 200 (USD 160 with the discount). A reduced rate of USD 60 (USD 48 with the discount) is available for students, retired scientists and those from developing countries.
Take advantage of this limited-time discount by joining now.
If you have any questions about the Associates Programme please get in touch by emailing us at associates@iucr.org or by submitting your query via this web form.